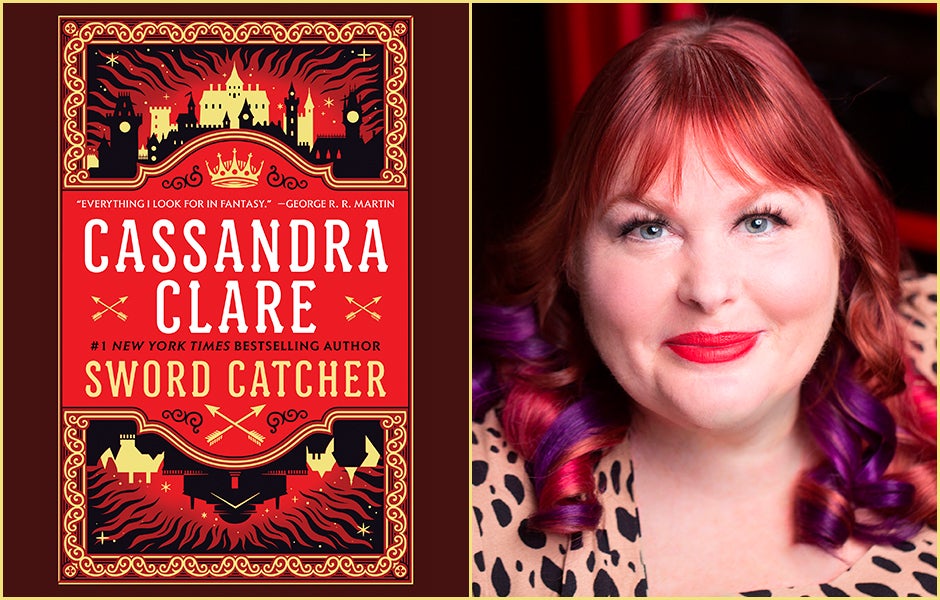 ---
"It began with a crime. The theft of a boy."
Cassandra Clare, the #1 New York Times bestselling author of the young adult fantasy series The Shadowhunter Chronicles, has made her first foray into adult epic fantasy with Sword Catcher, and her fandom couldn't be more excited. If you're looking for your next captivating audiobook series like Game of Thrones, look no further.
In the city-state of Castellane, Kel is an orphan, stolen from the life he knew to become the Sword Catcher—the body-double of a royal heir, Prince Conor Aurelian. Despite becoming close as brothers, Kel knows his only destiny is to die for Conor.
Meanwhile, Lin Caster is one of the Ashkar, a small community who still possess magical abilities. By law, Lin must live behind walls in the city, but, as a physician, she ventures out to tend to the sick and dying of Castellane. After a failed assassination attempt brings Lin and Kel together, they are drawn into their city's underworld where they discover a conspiracy of corruption that reaches from the darkest gutters of Castellane to the highest tower of its palaces.
Cassandra Clare has been writing fantasy for young adults since 2007 when the first book in the Mortal Instruments series, City of Bones, hit the scene. Her books quickly grew a legion of dedicated fans, and the Shadowhunter Chronicles became a bestselling series spanning over a dozen books. In Sword Catcher, Clare brings her signature character and relationship building that her fans are sure to recognize and love. But Sword Catcher also dives deep into a world where magic, politics, and identity are brought into question, making this a must-listen epic fantasy audiobook for the fall.
Christian Coulson and Fiona Hardingham narrate Sword Catcher, bringing to life both Kel and Lin's voices. Dedicated Harry Potter fans will recognize Coulson as young Tom Marvolo Riddle in the Harry Potter and the Chamber of Secrets film. Hardingham is an award-winning actress and audiobook narrator whose credits include work in film, television, and theatre.
Listen to a clip from the audiobook:
---