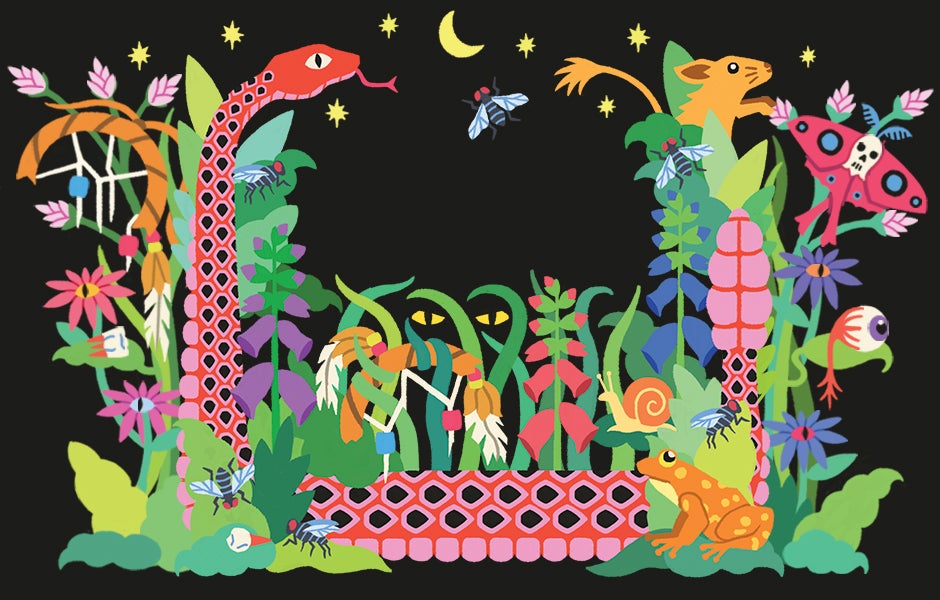 ---
From terrifying tales of supernatural lore to ripped-from-the-headlines mysteries, fill your October with chilling audiobooks written by Indigenous authors and read by Indigenous narrators.
Never Whistle at Night
From 26 Indigenous authors and narrated by a full cast, this collection of wholly original and shiver-inducing tales are a celebration of Indigenous peoples' survival and imagination, and a glorious reveling in all the things an ill-advised whistle might summon.

---
And Then She Fell
A mind-bending, razor-sharp look at motherhood and mental health that follows a young Indigenous woman who discovers the picture-perfect life she always hoped for may have horrifying consequences.
---
Sisters of the Lost Nation
A young Native girl's hunt for answers about the women mysteriously disappearing from her tribe's reservation leads her to delve into the myths and stories of her people, all while being haunted herself.
---
Harvest House
Halloween is near, and Hughie Wolfe is volunteering at Harvest House. He's excited to take part in the fun, spooky show…until he learns that the vengeful spirit of an "Indian maiden," a ghost inspired by local legend, will headline. Folklore aside, unusual things have been happening at night at the crossroads near Harvest House.
---
Blood Sisters
A visceral and compelling mystery about a Cherokee archeologist for the Bureau of Indian Affairs who is summoned to rural Oklahoma to investigate the disappearance of two women…one of them her sister.
---