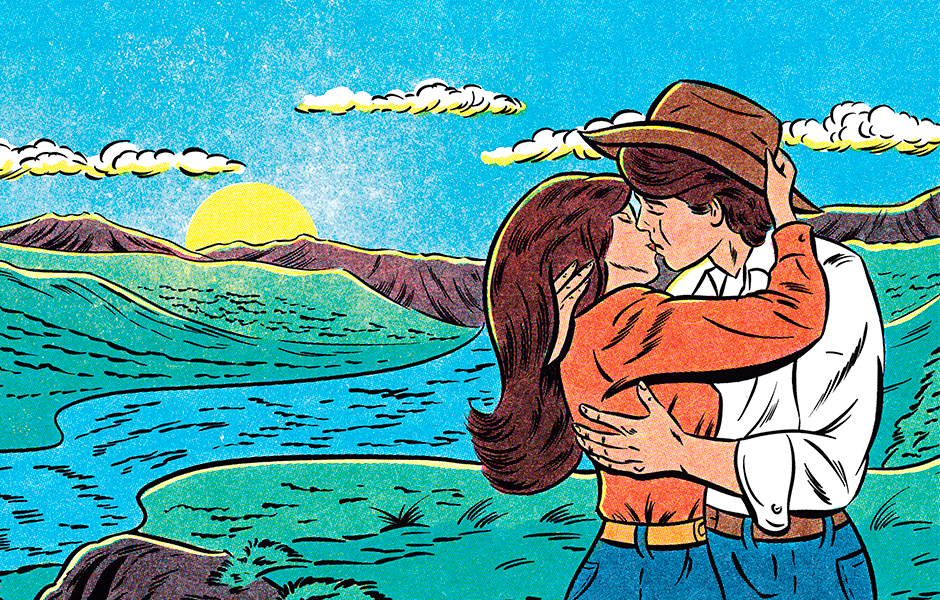 ---
As the leaves change color, the weather gets dry and chilly, and the days get shorter, it's a clear sign that we have officially entered cozy season. All I'm in the mood for is eating comfort food, curling up in a blanket, and listening to romantic audiobooks. Whether you like cowboys, vampires, or a festive holiday romcom, there's a trope for everyone. So, enter this hot romance giveaway, make your favorite drink, light a candle, cozy up on the couch, and try one of these fun, sometimes steamy, romance audiobooks.
Done and Dusted by Lyla Sage
You must have heard of this cowboy romance if you are no stranger to TikTok book recs and romances. And even if you think cowboy romances are not your cup of tea, hold on tight because this dual narration with Aaron Shedlock and Stella Hunter will make you totally reimagine the Wild West. This "brother's best friend" trope is filled with small-town charm, reformed bad-boy vibes, and  spicy moments that might make you blush. It's the story of Emmy , who has too much on her mind to think about romance, and Luke, who knows he should stay away from his best friend's younger sister but can't help wanting more. This slow burn will make you want to keep listening until the very end.
 
---
Check & Mate by Ali Hazelwood
We've all heard of "enemies-to-lovers," but how about rivals-to-lovers? From the author of The Love Hypothesis, this is Ali Hazelwood's first YA audiobook, and it does not disappoint! Taking place in the world of chess, Mallory is passionate about this mental and stimulating game—but she's given up on it for REASONS. Still,  a friend talks her into playing one more game  for charity, and she wins against current world champion and reigning Bad Boy of Chess, Nolan Sawyer. As Mallory enters the world of chess once again, she finds out the competition can be fiercely attractive, and Nolan finds himself with a new obsession.
---
The Ex-Mas Holidays by Zoe Allison
Who doesn't like a holiday rom-com? And set in the Scottish Highlands, no less! Talk about all the holiday vibes! This time of year is all about spending time with family, friends, and the people you love; for Maya, this also includes her ex, Sam. When she discovers his secret and slightly embarrassing second job at her friend's party, sparks begin to fly once again. As they both work at the local sky resort in the Highlands, they realize that their reason for heartbreak so many years ago wasn't entirely as it seemed. Filled with holiday spirit and a rival that tries to get in the way, find out if Maya and Sam get a second chance at love in this slow-burn.
---
The Beautiful Quartet Series by Renée Ahdieh
When I was younger, watching Buffy the Vampire Slayer and Angel, I became obsessed with vampires and all the stories . From Interview with a Vampire to Vampire Academy, I enjoy each author's view of these supernatural tropes. The Beautiful series by Renée Ahdieh is no exception for me. It's a historical romance set in one of my favorite cities, New Orleans, filled with drama and romance. This series is nothing short of decadent, thrilling, and mysterious. With the final audiobook, The Ruined, going on sale on December 5, it's the much-anticipated finale of a can't miss quartet.
Enter to win our fall romance giveaway! 🤍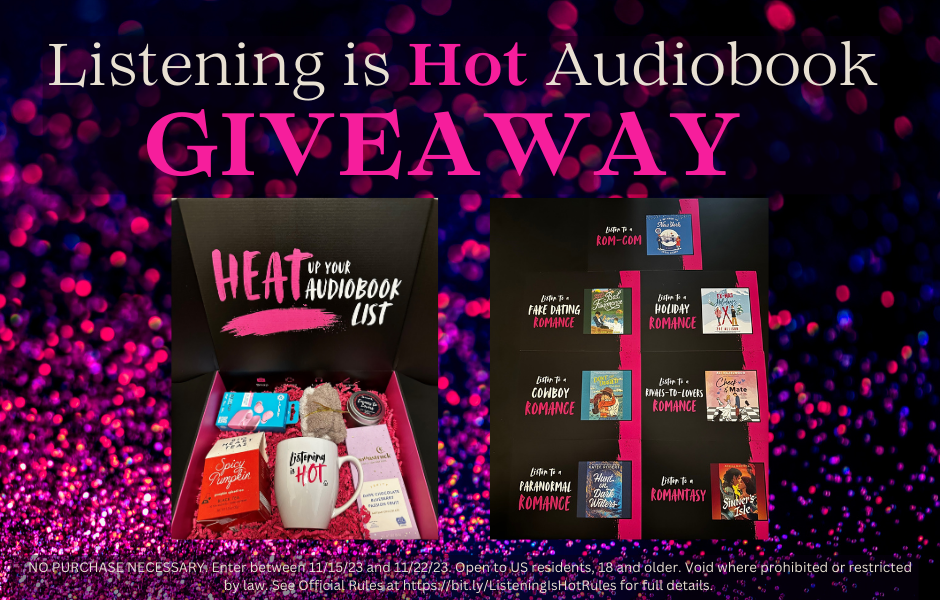 1 lucky grand prize winner will receive our a 'Listening is Hot' influencer box filled with cozy listening essentials, along with seven steamy and dreamy audiobooks.
---