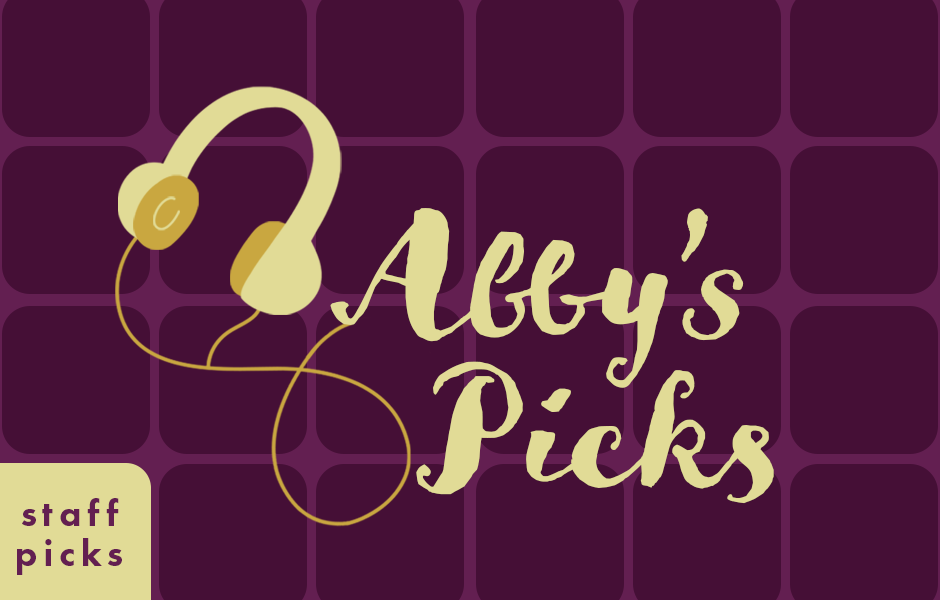 ---
Vengeful dragons, feel-good podcasts, and interdimensional music; what more could a listener ask for?
Hi, I'm Abby, the marketing intern at Audio this fall season, and I'm the peak definition of your typical mood reader. One week I could be reading a gruesome murder mystery set in a crumbling house atop a seaside cliff (thank you Riley Sager for making me never want to visit Maine). And the next week I'm obsessing over an epic fantasy filled with fae, magic, and just enough spice (can you guess what my hyper fixation of the month is?).
What makes me press play is the feeling I get when I close my eyes, work out, or clean up around the house while hearing a great story. The narrator starts to speak, and I lock in. I imagine the scene playing out in my head like a movie, hanging desperately onto one line until the next. And so, this is what I'm listening to this fall:
Bunny by Mona Awad
I discovered this title in a marketing meeting this past month when the team discussed their current favorite listens. One thing about me: I will dive into anything Heathers/Mean Girls/Princess Diaries related because these pop culture film moments speak to my soul. Weave in an element of uncanny horror and I'm sold. Bunny by Mona Awad centers on Samantha Heather Mackey, a lonely grad student on scholarship for a highly selective MFA program at New England's Warren University. She's utterly repelled by the rest of her fiction writing cohort: a clique of rich girls who call each other "Bunny" and seem to move and speak as one. But everything changes for Samantha when she's invited to the Bunnies' fabled "Smut Salon" and finds herself inexplicably drawn to their front door. As Samantha dives deeper into the Bunnies' sinister yet saccharine world, the edges of reality begin to blur. Soon, her friendships with the Bunnies and her one companion Ava are brought together in a  deadly collision. I'm really fascinated by Sophie Amoss' narration, which plunges me into Samantha's mind and isolated world. The Bunnies' depiction is unsettling yet alluring all at the same time, too. This really is a tale about female friendships and an honest look at loneliness, belonging, desire, and the fantastic, terrible power of the imagination. I'm still going through this listen, but I'm definitely hooked all the way. 
---
Unreal Unearth by Hozier
I will admit: this is my first time listening to Hozier. I know, I know, where have I been? But honestly, what an album to be introduced to. The man's gained a new fan, that's for sure. One of the things I love in life is music, but what I love even more is the threads between literature and music being pulled together in harmonious synchronicity. This is what Hozier's new album, Unreal Unearth, achieves with startling vulnerability. The album's story is one about love, loss, death, and moving on, all based on Dante's Inferno and the author's journey into hell. I could probably write a whole thesis on this album if it hasn't been done so already. My favorite tracks are "Francesca", "Son of Nyx", and "Abstract (Psychopomp)." Hozier's pen went off in this one and I could not be more obsessed. His grasp on allusions, history, myth, advocacy, and intimacy continue to astound me with every listen. I think my favorite part about this album is how it ties back to its beginnings and remains honest toward its source material. While I believe the protagonist of this story ascends much like Dante, they vow to never journey through the circles of hell again. Whoever this person is, they've discovered the power of letting go. The person they used to love, and the person they used to be, will remain in their hearts, but they know it's time to move on. They know they'll be okay in the end, and I think that's a beautiful thing.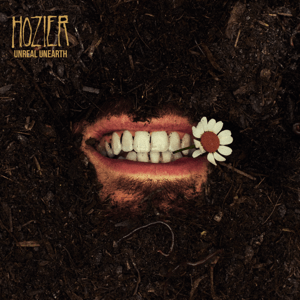 ---
Fire & Blood by George R.R. Martin
Another thing about me: the girly-pop-hopeless-romantic-screaming-Taylor-Swift-songs-in-the-street persona is just one side of the coin. The other side is drawn to dark, tragic stories and love affairs with not-so-happy endings. Plus, I'm a budding history buff . In 2020, I binged Game of Thrones with my parents for the first time and I was hooked. Then House of the Dragon was released this past year, and I returned to my GoT phase. I absolutely love the strong women and girl bosses in this franchise. Let's not talk about season 8, though. Not only am I a dragon baby (my time is approaching again in 2024 y'all…) but I do enjoy an epic fantasy or two. Especially one that spans a history as vast as House Targaryen's bloody reign, from Aegon's conquest of Westeros to the generations of Targaryens who fought for a seat on the Iron Throne. This audiobook is nearly 27 hours, so I am also still working my way through it. As history goes, there's a lot to sift through. What was it like in Westeros when dragons ruled the sky? What really happened during the Dance of the Dragons? Needless to say, I am super excited to unfold the tapestry of Targaryen history, one tale at a time. 
---
The Broski Report with Brittany Broski
I listen to a couple of podcasts, but my current top rotation includes The Broski Report with Brittany Broski, hosted by influencer Brittany Broski. She's been popular for a while now, first known for her viral kombucha video and then making a name for herself as a comedian, a girl's girl, and a fashion and beauty influencer. I just recently got into her, and she makes me laugh so hard. She's real, a little off the her rocker, and a fearless advocate for the voiceless. Every time I watch her, I feel like I'm on FaceTime with my best friend. Whatever parasocial relationships are, I approve of this one as a safe space. Brittany discusses real issues – women's bodily autonomy, civil rights, LGBTQ+ rights, to name a few. She dives deep into her favorite albums. And she also talks about fan-fiction, Sarah J. Maas, and Call of Duty cosplayers. Her podcast is both an escape and a university-level seminar. I feel like I'm learning a lot with her while also giggling and kicking my feet, as women do. I definitely recommend this podcast if you just want to have a laugh, cry for stress relief, or feel deep emotions about the world.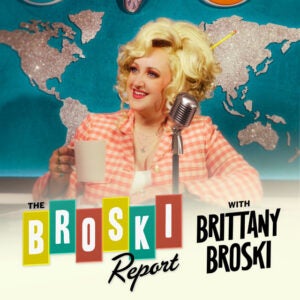 ---